Projects Links
Nemours Children's Hospital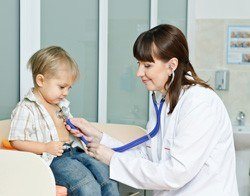 Opening in 2012, Nemours will welcome one more state-of-the-art children's hospital into their health system family and lay claim to one of the only free-standing pediatric hospitals being built.
Among the many new services, features and products designed and built into the facility, the team of engineers specified McGuire plumbing fixture and trim products like SANIGUARD treated P-Traps and drains to help prevent bacteria growth in and on the plumbing fixture trim. How it works.
Another McGuire exclusive used on the project was ProWrap, an ADA compliant seamless lavatory insulator made of anti-microbial PVS resin and most effective in limiting the growth of bacteria that cause mold, mildew stains and odors. Learn More. The 95-bed facility located in Orlando, Florida will be part of a 60-acre, fully integrated health campus.